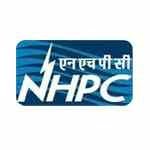 | | |
| --- | --- |
| Company Name: | NHPC Ltd |
| OldName: | |
| Group : | A Government of India Enterprise |
| Address: | Corp Office |
| | N.H.P.C Office Complex, |
| | Sector 33 |
| City: | Faridabad 121003 Faridabad Haryana |
| Tel: | 0129-2588500 /2588110 |
| Fax: | 0129-2277941 |
| Mktg-Email : | [email protected] |
| HR-Email : | |
| Purchase-Email : | |
| Brands Owned : | |
---
About the Company :
NHPC Limited, a Govt. of India Enterprise, was incorporated in the year 1975 with an authorised share capital of Rs. 2,000 million and with an objective to plan, promote and organise an integrated and efficient development of hydroelectric power in all aspects. Later on NHPC expanded its objects to include development of power in all its aspects through conventional and non-conventional sources in India and abroad .
At present, NHPC is a Mini Ratna Category-I Enterprise of the Govt. of India with an authorised share capital of Rs. 1,50,000 Million. NHPC is ranked as a premier organization in the country for development of hydropower.
In February 2017, the company has signed the power purchase agreement for Tawang Phase I & II hydel projects
In April 2018, the company has synchronised a 50 MW solar PV project at Theni/Dindigul district of Tamil Nadu with the grid.
---
Personnel
Personnel
K M Singh
– Managing Director
Balraj Joshi
– Managing Director
BALRAJ JOSHI
– CHAIRMAN & MANAGING DIRECTOR
Rajeev Sachdeva
– CHIEF ENGINEER(CIVIL)
V R Shrivastava
– CHIEF ENGINEER(CIVIL)
Mahesh Kumar Mittal
– DIRECTOR(FINANCE)
---
Rajat Gupta
– CHIEF ENGINEER(CIVIL)
Nikhil Kumar Jain
– DIRECTOR(PERSONNEL)
Ratish Kumar
– DIRECTOR(PROJECTS)
Prashant Atreya
– CHIEF ENGINEER(CIVIL)
VIJAY GUPTA
– COMPANY SECRETARY
Rajbir Singh
– CHIEF(RAJBHASHA)
M K GOEL
– GENERAL MANAGER
S KALGAONKAR
– EXECUTIVE DIRECTOR
ABHAYANAND THAKUR
– Chief Engineer – Electrical
JYOTI RAM CHAUDHARY
– General Manager
M Kannan
– CHIEF ENGINEER(E&C)
AMRESH KUMAR
– General Manager
MILIND GANESH GOKHALE
– CHIEF ENGINEER(ELECTRICAL)
RAJEEV JAIN
– CHIEF ENGINEER(CIVIL)
RAM SWAROOP
– CHIEF ENGINEER(MECHANICAL)
PRAVEEN KUMAR LANGER
– General Manager
Plant Address
Plant Indira Sagar Power Station (8x 125 MW) NHDC Office Complex, Narmada Nagar Narmada Nagar Khandwa East Nimar Madhya Pradesh Tel : 07323-284079, Fax : 07323-284080.
Plant Baira Siul Power Station ( 3 x 60 MW) Surangani Surangani 176317 Chamba Himachal Pradesh
Plant Loktak Hydel Power Station (3 x 35 MW) Loktak Project 795124 Bishnupur Manipur
Plant Salal Hydroelectric Project Stage-I (3 x 115 MW) Salal 182312 Udhampur Jammu & Kashmir
Plant Tanakpur Hydel Power Station (3 x 40 MW) Banbasa Barrage Tanakpur 263309 Champawat Uttaranchal
Plant Chamera Hydel Power Station Stage I (3 x 180 MW) Chamera Kokthai Shimla Himachal Pradesh
Plant Uri Hydel Power Station Stage I (4 x 120 MW) Uri 193123 Baramulla Jammu & Kashmir
Plant Rangit Hydel Power Station (3 x 20 MW) Rangit South Sikkhim Sikkhim
Plant Chamera Hydel Power Stage II (3 x 100 MW) Chamera Kokthai Shimla Himachal Pradesh
Plant Indira Sagar Hydel Power Station (8 x 125 MW) Indirasagar Hydel Power Project Narmada Nagar Khandwa Madhya Pradesh
Plant Dhauliganga Hydel Power Station Stage I 4 x 70 MW Dhauliua Dunga Munsiari Pithorgarh Uttaranchal
Plant Dulhasti Hydel Power Station 3 X 130MW Dulhasti Jammu & Kashmir
Plant Omkareshwar Hydel Project (8 x 65 MW) Khandwa District Omkareshwar Khandwa Madhya Pradesh
Plant Teesta Hydel Power Station Stage V (3 x 170 MW) Teesta East Sikkhim Sikkhim Tel: 03552261045
Plant Sewa Hydel Power Station Stage II 3 x 40 MW Sewa Kathua Jammu & Kashmir Tel: 01899-22021
Plant Teesta Lower Dam (4 x 33 MW) Teesta Valley 734226 Darjeeling West Bengal
Plant Nimoo Bazgo Power Station (3 x 15 MW) Nimo Bazgo Jammu & Kashmir
Plant Chutak Hydel Power Station (4 x 11 MW) Village Minji Minji 194105 Kargil Jammu & Kashmir
Plant Uri Hydel Power Station Stage II ( 4 x 60 MW) Uri 193123 Baramulla Jammu & Kashmir
Plant Parbati Hydel Power Station Stage III ( 4 x 130 MW) Aut 175121 Mandi Himachal Pradesh
Corp Office N.H.P.C Office Complex, Sector 33 Faridabad 121003 Faridabad Haryana 0129-2588500 /2588110 0129-2277941
---